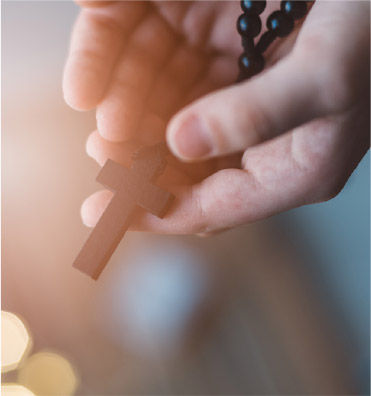 CALLED TO LEAD…. CALLED TO SERVE
We, the members of the Catholic Supervisory Officers' Association, believe that we have a mission to serve the Roman Catholic education community of Ontario through the exercise of the charisma of leadership. We understand leadership in the sense in which it is expressed and lived in the scriptures and, most particularly, as it is revealed in the words and actions of Jesus Christ.We affirm that leadership is for the service of others and that the exercise of our gifts, talents and time are for the building up of the community.
Viewed in this light, leadership is based on the following principles::
Reverence for the sacredness of human life
Respect for the uniqueness of all persons
Recognition of the need for inspired leadership
As members of the Catholic Supervisory Officers' Association, we commit ourselves to:
Celebrate Christ's love through our witness and activities
Inspire students to live a life of freedom in Jesus Christ
Support the provision on educational opportunities in conformity with Christian principles
Challenge the conformity and the conventional expectations or society
Promote the development of a society which worships God in peace and justice
Exercise leadership which is just, wise and compassionate
Strive for continual growth in our spiritual and professional lives
O God of all goodness and grace,
We praise you and bless your holy name.
We thank you for calling us to lead and serve in the field of Catholic education.
Help us to be true to that calling: to be women and men of faith, hope and love.
May we lead with vision, courage and compassion, and serve with humility, gentleness and kindness.
Strengthen us in our resolve to uphold the true, the good and the beautiful.
Stand by us in our efforts to promote your reign of justice, peace and love.
Give us eyes to see things not only as they are but as they should be,
ears to hear all the voices from the margins no less than from the center;
hearts to listen to the needs, hopes and dreams of all whom we are called to lead and serve.
O Holy Spirit, come and abide with us.
Enliven us with your creative power; Inspire us with your wisdom and understanding;
Warm us with your love, so that we may live what we profess to believe
and serve others with generous and cheerful hearts.
We make our prayer in Jesus' name.