Called to
Lead


Called to

Serve

Leadership for the service of others.
National Day for Truth and Reconciliation
September 30, 2021 marks the first National Day for Truth and Reconciliation
Tāpwewin Miyo-wīcīwitowin
Truth: The Path to Reconciliation
Honouring the National Day for Truth and Reconciliation, OCSOA will present a "Time of Listening and Learning ", with Chief Delorme of the Cowessess First Nation (Saskatchewan) who has recently been interviewed nationally and internationally regarding the discovery of unmarked graves of children in Residential care schools.
Chief Cadmus Delorme, Cowessess First Nation
Tāpwewin Miyo-wīcīwitowin
Truth: The Path to Reconciliation
Thursday, September 30, 2021
9:00 a.m. – 10:30 a.m. ET
OCSOA-ZOOM Webinar
Statement of Apology by the Catholic Bishops of Canada to the Indigenous Peoples of This Land released 24 September 2021.
News Release – Canadian Bishops Announce $30M National Financial Pledge to Support Healing and Reconciliation Initiatives released 27 September 2021.
OCSOA mourns the continued findings of the remains of children entrusted to our residential schools throughout Canada. OCSOA statement from the Board of Directors who met on June 2, 2021, regarding the tragedy that occurred at the Kamloops Residential School site.
Welcome OCSOA Board of Directors, 2021-2022
The Ontario Catholic Supervisory Officers' Association (OCSOA) is pleased to introduce our 2021-22 Leadership Team, effective August 1, 2021:
John Klein, OCSOA President, Superintendent of Learning, Waterloo Catholic DSB
Working with John this year on the Executive are:
Vice President: Laura Callaghan, Superintendent of Education, St. Clair CDSB
Past President: Morris Hucal, Superintendent of Education, Hamilton-Wentworth Catholic DSB
Chair, Catholic Leadership & Faith Development: Lorrie Naar, Halton CDSB

Oct
27
Wed
Prophetic Possibilities for the Post Pandemic Church
Oct 27 @ 2:00 pm – 4:00 pm
OCSOA Professional Development Webinars
Sister Nuala Kenny, M.D., C.C. OC, FRCP(C)
As a physician and ethicist and Religious Sister Nuala Kenny has dedicated over 30 years to her life to helping restore the Church she loves to health in the wake of the clergy sexual abuse crisis.  As an ethicist she is has spoken often about end-of-life care and the need for greater attention to this stage.
For our presentation, she will speak on the effect of the Pandemic on the Church, deep learning and the effect of the pandemic and the trauma it has caused for children, from her perspective as a pediatrician and theologian. 
Oct
28
Thu
Continue the Truth and Reconciliation Conversation with Archbishop Bolen
Oct 28 @ 3:00 pm – 4:30 pm
Archbishop Donald Bolen is the Roman Catholic Archbishop of Regina.  On both diocesan and national levels, he has been actively involved in Indigenous relations and responding to the Calls to Action of the Truth and Reconciliation Commission. As you heard during Truth: The Path to Reconciliation webinar, he is a friend of and collaborator with Chief Cadmus Delorme.

REGISTRATIONS
Online registration is available for OCSOA members for OCSOA events.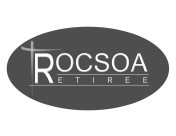 ROCSOA
The Retired Ontario Catholic Supervisory Officers' Association (ROCSOA) is a branch of OCSOA.

OCSOA AWARDS
OCSOA annually recognizes outstanding contributions made for the development, advancement and enhancement of Catholic Education in Ontario.

JOB POSTINGS
OCSOA features professional opportunities for Supervisory Officers and Directors. For more information, visit our job postings.
A faith-centered learning community of leaders called to serve and shape the future of Catholic education.