Program & Module Overview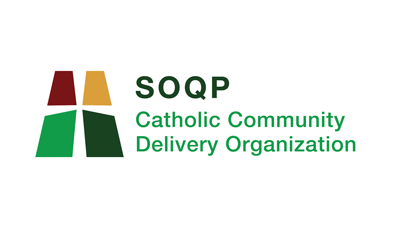 Supervisory Officers' Qualifications Program (SOQP)
The Ontario Catholic Supervisory Officers' Association operates the SOQP for the Catholic Community under the name of the Catholic Community Delivery Organization (CCDO) and is an approved provider of the SOQP program by the Ontario College of Teachers.
The CCDO vision for the SOQP program is to prepare candidates who will foster, emulate and promote the distinctive mission of our Catholic schools. The graduates of our program will have expanded knowledge, skills and attitudes to collaboratively set direction, nurture meaningful relationships, promote the growth and development of others, and ensure the accountability of all stakeholders to meet instructional goals and develop and manage a faith filled school system.
Program Overview Introduction
The SOQP is an intensive professional development program which candidates must complete successfully, within a 5 year time frame, to acquire a Supervisory Officer's Certificate in Ontario as either an Academic or a Business Supervisory Officers.
In SOQP, candidates must hold the appropriate admission requirements and must successfully complete a program of four modules and a supervised practicum to be recommended for a Supervisory Officers' Certificate or a Business Supervisory Officer's Certificate.
The Program is comprised of four instructional modules and a leadership practicum that focus on the integration of knowledge, attitudes, skills and practices expected of a Supervisory Officer. Each module comprises 50 hours instructional time (face to face and online) and additional time reading, researching and completing assignments, etc. Each module, including the practicum, will have its own evaluation criteria and be both formative and summative. There is no final written or oral examination.
Module 1 - The Personal Leadership Perspective (50 hours)
This module focuses on opportunities to increase self-awareness and self-understanding. Understanding the interaction of the personal with the professional self is essential for the ongoing learning and personal development of the supervisory officer. Personal profile, introspection, personality types, Myers-Briggs, life-long goals, communication styles, agent of change, career planning, performance enhancement, networking, political skills, stress management, conflict resolution, case studies, etc.
Module 2 - The Provincial Leadership Perspective (50 hours)
This module focuses on opportunities for candidates to expand and apply their knowledge of statutes, regulations, legislation, policy development, finances, educational structures and related issues affecting education in Ontario. Provincial Acts, Regulations, education funding, curriculum management, current issues, case studies, etc.
Module 3 - Leadership and Organizational Change Perspective (50 hours)
This module focuses on opportunities to enhance knowledge of research, management and leadership theory, organizational change in education, theories and practices of curriculum leadership, supervision, administration and business organization. The adult learner, learning profile, management and leadership skills, current issues, strategic planning, labour- employee relations, negotiations, effective schools, trustees' roles, etc.
Module 4 - System Leadership Perspective (50 hours)
This module focuses intentionally on a majority of Catholic candidates in order to meet the needs of Ontario Catholic District School Boards which are legally established, constitutionally confirmed and publicly funded. The foundation for the development of this module of the Supervisory Officers' Qualifications Program is the Standards of Practice for the Teaching Profession and the Ethical Standards for the Teaching Profession. CCDO will offer a number of alternatives within this module: History and tradition of Catholic education, Canon Law and Education, Social Justice issues for Catholic educators, Catholic Education & Politics in Ontario, Governance, Vision and Strategic Planning.
The Leadership Practicum (50 hours)
The Practicum is a critical component of a candidate's professional development. It involves experiential learning where the individual is engaged in practical, on-site, supervised experiences. Each candidate will work with a practicing Supervisory Officer as a mentor, in a school board/Ministry/other relevant location (usually the candidate's own board). Practicum begins after the successful completion of the first Module.