Welcome
OCSOA is the professional organization of Catholic Supervisory Officers dedicated to furthering the interests of Catholic education and promoting the professional development and welfare of its members.


REGISTRATIONS
Online registration is available for OCSOA members for OCSOA events.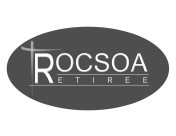 ROCSOA
The Retired Ontario Catholic Supervisory Officers' Association (ROCSOA) is a branch of OCSOA.

OCSOA AWARDS
OCSOA annually recognizes outstanding contributions made for the development, advancement and enhancement of Catholic Education in Ontario.

JOB POSTINGS
OCSOA features professional opportunities for Supervisory Officers and Directors. For more information, visit our job postings.
A faith-centered learning community of leaders called to serve and shape the future of Catholic education.